Game Rooms: Green Pass increases its usefulness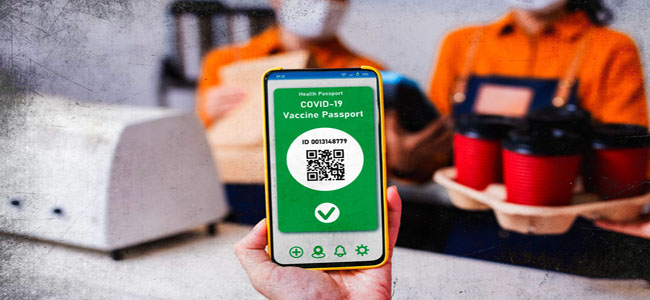 That the green pass is becoming an indispensable tool for "moving" with more freedom is a certainty: that its field of action is extended, and therefore not only in some commercial establishments, as if to access the game rooms for example , but also for access to supermarkets it is becoming almost a certainty. Also because, without any doubt, in supermarkets the danger of assembly really exists, which instead in a game point, or in a casino con slot machine, it is at least difficult to achieve: all this, however, will truly be a rock because those who go to shopping centers and super young are not always young and are not always familiar with telephone technology with updating with the green pass. Therefore, for Draghi it will be a difficult topic to deal with and extremely important decision that could also make it unveiled to many people: and of this the central government does not need since its composition is already sufficiently "quarrelsome" because it is too varied, perhaps.
It will be a significant extension for the Green Pass which is today required to consume in restaurants, enter cinemas, theaters, stadiums, gyms, spa, congresses, amusement parks and salt gamble, cultural centers and even to participate in public competitions: But it is not necessary "everywhere" and it is perhaps precisely for this reason that a further enlargement of its "powers" is expected even if it will certainly be always opposed with reference to fundamental rights and treaties that protect human rights. You can almost be sure that there is a tussle if the green pass will extend to the means of transport of all kinds, with endless discussions on one side and with the explanation on the other that without certified vaccination we do not go anywhere. They therefore expect the reactions to the news put in place from 1 September which will certainly impose the green certification for some professions and for participation in some activities: restrictions that will still affect the markets, but necessary (in the opinion of the most experienced immunologists) to overcome the pandemic period.
Even the no-vax will realize that the whole planet has been scourged by pandemic for a year and a half and the contagion mainly occurs by assembly, especially in closed places: for this reason, experts do not recognize the problem of conditioning the attendance in these places to demonstrate the vaccination. On the other hand, the scientific community has no doubts about the usefulness of the vaccine and also on the existence of people with fragility to which the vaccine cannot be administered. However, the vaccine continues to prove today the only way to protect everyone's health, and not only in our country, and to avoid above all that our hospitals are crowded again by patients infected by the virus, that it is the Coronavirus or the Delta Or the iota does not matter: the important thing is that we do not see what we saw last year in Bergamo. It is still in everyone's eyes and one would no longer like to review these images that perhaps the no-vax have forgotten.
The detractors of the vaccine sometimes do not externalize any rational foams but, only, that you do not want to vaccinate or even someone who is vaccinated but does not want to "lower" to prove it with the green pass: waste these that starts to feel on the skin as a imposition to those who have decided otherwise, or for those who cannot really get vaccinated for health issues. Also for this reason, experts are convinced that the use of certification respects constitutional freedoms and that it is in perfect harmony with the solidarity principle to be applied precisely in an emergency period such as the one that is passing in recent months. On the other hand, it is clear that the holiday period will have been finished, the means of transport will have to shortly travel, urban transport, great questioning schools for many reasons, daily operators with the public and therefore the extension of the Green Pass It seems completely inevitable.
And the central government will be criticized for this? Too much rigor in the application of green certification? It is obvious that all commercial activities, of course including those who deal with the game, have felt so much to change discriminated against because they are obliged to have consumers with a green passport to access their game points: instead, forcing the performance of the Green Pass Everywhere ... you all feel the same! Feeling that public game, sport bets Including, in fact, the use of Green Pass has been warned in these last activities, it has been applied in an extremely rigorous way with all the consequences that this has made to the already small proceeds of the playful activities. But everything has been accepted with responsibility and with civic sense as it has already been underlined on other occasions, but also with some reflection: because a player without Green Pass cannot enter a games room and is removed from it and, then, can access To public services or in other places where assessments are really created?
And this is the most common inconsistency with which the game must compare: just or wrong that it is, in any case, it is necessary to go on otherwise by virtue to make controversies or reflections do not unravel from this health emergency that still there It is and that a little worries. Therefore, if the obligation of the Green Pass is extended as regards at least the world of games and the poker, a equal measure and certainly not an unconstitutional measure will be considered. But any of the vaccine detractors thought that if the Draghi government had not thought of this intervention and the victims had increased as in the first months of last year what would be discussing? The carelessness and little experience or the little reactivity of the government? Or would there have been something else to deny, to disquisition, to contrast, to be considered unconstitutional? Everyone's hope is to go to a normal life possibly without restrictions and without these "obligations": a better life than that before the Tzunami Coronavirus, no-vax, allowing, of course.
Publication date: 21 September 2021 at 12:02