Illegal bets and animal mistreatment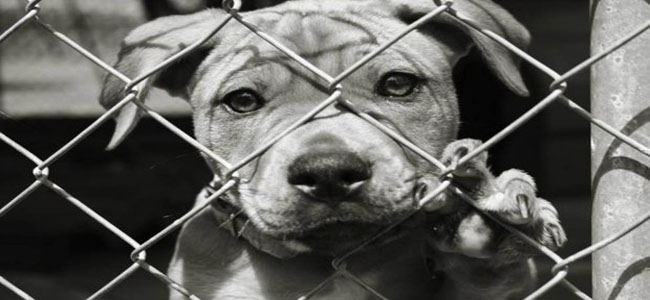 Sometimes, perhaps evidently too softly, there has been talk in these lines of illegal bets, which cannot be performed on legal casinos, which occurred in particular in the period of the first Lockdown, where there were no championships of any kind on which to bet as usually happens, but at that time the road to clandestine horses that crime had thought well to organize to "make it" to make " Sparkling "The betting segment that in that historical moment needed to be liven up: and where it also did well since, without doubt, these events occurred, the bets as well, as well as the rather full -bodied gains of illegal game. But now, in these lines, we always want to talk about the same segment of illegal bets, however, aimed at unauthorized fights between dogs that as you know have "a very high mortality" and which, unfortunately, have returned to the way precisely in the bets and is one Which cannot be heard, especially if combined with the game that is entertainment and fun: and of fun in this specific case, you certainly cannot speak.
Recently there has been talk among the parliamentarians of this topic, together with the bets, in one to the horror of the heinous mistreatment on animals that occurred recently in Priolo in the province of Syracuse: following this, the Minister of Justice went to revisit the penalties for these Restrovil conduct towards animals in general, as well as for the use of the abuses in the illegal fights that go to convey the collection of Betting, obviously illegal. For those who had not followed the event in the Sicilian province, we want to shed light on that fact that sees a pensioner of about 70 years that linked the front legs of a dog to the rear bumper of his car by dragging him for a long time on a road country: obviously for this object and this infamous degeneration, the poor animal, even after the immediate treatments that have been lent, died while the pensioner would not have provided explanations on his ignoble gesture.
This fact has prompted a parliamentarian to request an tightening of the criminal penalties that should also include the prison for these subjects who come to perform these heinous crimes and without any possible motivation: we refer to a law in July 2004 that places the ban of mistreatment of animals and use of them in illegal fighting or illegal competitions. The law "transforms" these offenses into real "crimes" against animals which, originally, were punished as fines, but which certainly would be completely exacerbated because these attitudes are multiplying, especially in territories where the presence stray dogs is more exasperated and that almost "authorizes" to hurt them. Which of course has absolutely no reason to be conceivable nor much less of being even thought: and for this reason the penalty for each individual conduct should be exacerbated that is implemented against a defenseless animal.
For the killing of an animal, to which the absence of necessity and cruelty should be added, the crime is punished with a minimum of four months to a maximum of two years of imprisonment. Then, there are also other articles concerning the crimes of "abuse of animals" where some different hypotheses of crime are enclosed. Among these, participation in shows or prohibited events can be found that are punished with different penalties also in relation to the one or those who organize shows or events that involve "torture or strazio" for animals: which happens, unfortunately with frequency, In the fighting between dogs raised and trained exactly for this purpose as well as meetings that are combined, above all, with the betting market, obviously illegal. Bets that provide for an aggravating circumstance since they involve a profit and, frequently, the death of animals both things that inevitably and fortunately go to increase the penalty imposed.
In fact, for the ban on combat between animals, and the relative bets that achieve, they entail for those who promote, organize or direct these illegal competitions between animals from which the death of the animal itself can descend a greater penalty than the one that comes High for other crimes consumed on animals: it starts, in fact, for a year of imprisonment and 50 thousand $ of fine up to three years of imprisonment and 160 thousand $ of fine. Penis that can be further aggravated whether these illegal activities are committed in competition with minors or by armed people and in the event that these fights are promoted by using the filming of the fighting themselves or if the author of the crime records Such illegal competitions and then perhaps selling them using this macabre event. But there are also "accessory" figures who cross with illegal fighting and that concern various operations that take place beyond the promotion, organization and direction of the fighting.
In fact, we want to broaden the presence of these figures: those who deal with the breeding and training of animals intended for combat, or the availability of animals by the related owners and the organization and carrying out of betting on these competitions or banned and, therefore, illegal fights. For each illegal conduct, today, the sentence is that of imprisonment from three months to two years and the fine from 5 thousand to 30 thousand $: but it is believed that it is not yet enough. It should be revised, correct and increased for the respect of these animals that they cannot obviously be defended and to punish subjects (they do not really want to call people) who blossomly exploit them and animals that pay with life the burning to the gear and malice of these "beings". It only amazes us that people who follow "this type of betting segment" are still existing today who in the most absolute way refuses to include in Gambling sector: The game is fun, joy and lightness. And where am I when you look at an animal and "they earn money" on this?
Publication date: November 20, 2020 at 16:00