We forcefully condemn all illegal bets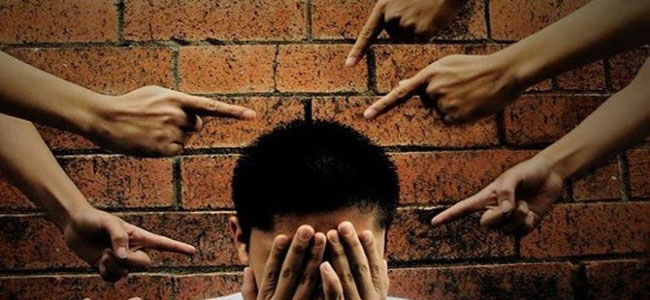 It is not possible to understand those who frequent the game is presumed to have fun, even if there is always a somewhat particular adrenaline in bets, and then we go to cross with clandestine ones that are becoming more and more fashionable and moreover with those Betting involving meetings between animals where they are mistreated where sometimes even killed. What kind of fun can there be in all this to call it a game or game bets? Therefore, it is absolutely right and well thought that to "set up" these aberrant meetings the most "particular" strategies are put in place, such as undercover agents, precisely to unmask this absurd, violent, illegal and absolutely criminal market that involves the Life of "our animal friends" who have the fate marked by the organizers of these illegal meetings, generally managed by the crime that speculates you without restraint and without respect.
In addition to the little respect of the horses, dogs and also the trafficking of the latter, a flourishing clandestine betting market for which changes to the criminal code are taking place to aggravate its penalties by making a precise reference to zoomafiosis crimes that are carried out that They involve the life of animals, in addition to putting illegal bets in the field, and organized by the underworld: bets that certainly involve an aggravating circumstance by involving the animals. Unfortunately, the legislation that follows this illegality against animals finds difficulty in being applied since those who should intervene to save animals complains of an alleged incompetence in the application of the legislation: this, so far, has represented a problem and precisely for this reason in the revision request Of the criminal code and criminal procedure that legislasins clandestine bets involving animals, it is essential to insert specialized personnel.
Otherwise, if this does not be taken into consideration, a considerable delay in interventions would be caused, which would further put the lives of animals at risk. Precisely for this reason, it is hoped that in the update of the crimes relating to bets on animal meetings, the figures of undercover agents will be included, therefore specialized in the treatment of animals, and that they will safeguard the health and health with their intervention and the life of the "contenders". Without prejudice to the concept of the illegality of clandestine bets in itself, there is the aggravation, as already underlined, "by the use" of animals and by the risk of the life of the latter. It is also requested that the state, by virtue of these crimes that unfortunately continue to perpetrate, establish reception centers for animals victims of crime, as well as establishing an accessory sanction for those who owner "use" animals to make you bet on meetings illegal immigrants and also to profit: hope that this further condemnation avoids the repetition of such an ignoble crime.
To continue in the path of safeguarding animal health, we want to emphasize that there is a bill for the protection and stop to the slaughter of racing horses, or the elderly horses used for rehabilitation and for Pet Therapy. The relationship and commitment that involves countless animal lovers who would like to save many "man of man" who have donated their services and who today are destined for the sad end of the slaughter is of important relevance. Certainly here the game, our main topic treated by usual, has nothing to do with it but you want to refer the profound commitment of those who want to remove those animals that in life have given their love, their strength and also Having earned their owners a lot, especially racing horses. Today many people have become attached to these wonderful specimens, i Cavalli, destined in old age certainly not to retire, but unfortunately at the slaughterhouse, which does not seem absolutely "human".
All animals give themselves and their strength to the man who holds their ownership and that so much so that they are young exploits them and which, then, sometimes repays them not with the same coin: as explained in the first lines of This article for betting on clandestine encounters between dogs, for example. Even worse, perhaps, happens to racing horses that after a glorious, fatigue and great commitment end up in the slaughterhouse. Just, therefore, to create a sort of "rest home" for them where they can age as much as possible, however, being cared for, fond of no longer subjected to the enormous "professional" stress and where they can also be useful in old age precisely for the pet therapy or for Other interventions for support purposes for human beings. It is aware that these lines do not concern our usual intervention for gambling, but we wanted to make a contribution to enhance the relationship that exists between animals and certain humans who love and respect them. On which they do not want to speculate by betting and treating them maybe badly coming to make them die: they are things that should no longer exist.
After a long time when the exploitation of the horses was normal, fortunately today relationships have changed and human beings have begun to consider them emotionally, as "pets", establishing with them a new and respect relationship: Above all, we have come to break that "old-age" chain that condemned thousands of animals no longer suitable for racing or work in general, therefore no longer "exploitable for humans". The birth of centers for the hospitalization of horses at the end of their career seems to be a real prize for their dedication: initiative born from private individuals or animalistic associations that have given body to a growing need to be grateful to "four -legged friends "Who also contributed to their economic fate. Lately the number of equestrian world fans has also increased that they want to simply enjoy their presence, old or young who is, but always the bearer of an immense joy and company: it is enough that everything is regulated by transparent rules that can seriously regulate the custody conditions of our friends.
Publication date: December 14, 2020 at 18:00