Even in Denmark, illegal gambling increases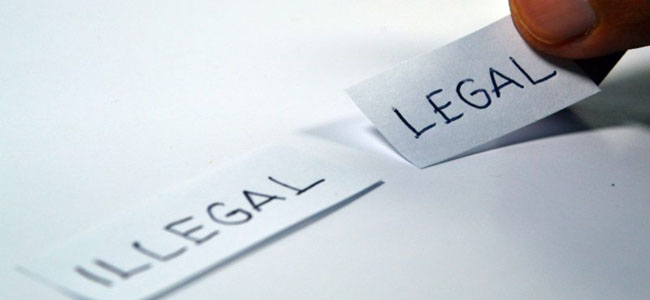 Certainly later, two years of tension and health battles to counter the spread of the Tzunami Coronavirus, no one was preparing to absorb tension again: instead, unfortunately, even if the war in Ukraine is quite far from our country insinuates itself in our minds and continues To alert us, while with all sincerity we would all need a little peace and not of stunning news as it was not thought that Putin today decided such a war intervention. But this is the current reality, ugly or distressing that it is: it is the one with which the whole planet must be compared and the facts that today head on all the newspapers and that invade the various updating and news television broadcasts can certainly Spaven us a lot, as well as making an extreme sense of closeness and understanding of the population involved in this unexpected (and perhaps even much) conflict.
What above all scares is that during any war, and the experience of the epidemiological war has taught us, illegality resumes circulating almost without brakes and unfortunately touches all realities. This explains why today, after talking for a long time of "our illegality", it reforudes in a particular way in the world of games and the New online casino, you also want to "tell" what is happening in Denmark, a quite "quiet", organized and well regulated area of custom. You want to do it because a report published by the Denmark regulator has just come out which certifies a worrying growth of the illegal game that has reached numbers so far never recorded in that territorial reality. In fact, in 2021 55 websites were blocked with illegal game activities and this data for Denmark appears to be a recall to intervene to its contrast in a ready and targeted way before it develops further and goes to procure damage then difficult to eradicate.
And in our country we certainly had the proof of this: it is now very difficult to contrast what happened during the health emergency, that is, the "overbearing trim" of the illegal game that still rages despite the many carpet checks that are carried out by the forces of the Order responsible for this and also for the customs and monopolies agency. It seems right, therefore, that the Danish authority for the gamble He made the alarm resonate, especially if their playful world has always been under control and has not aroused, at least until today, similar concerns: certainly better to intervene immediately and firmly otherwise things could become, hand to Hand that passes time, increasingly difficult to be addressed and dominated. It is known, on the other hand, but this happens in all parts of the world, which unfortunately illegality is like the spider's canvas that tends to be without being aware and with extreme cunning.
Thus, just to deal with a situation that could be even more uncomfortable and difficult to fight, the Danish Gambling Authority has measured traffic on websites to evaluate the betting market: all includes in particular the illegal online game, but also the Illegal lotteries carried out in the pubs, in the game rooms and also in the kiosks, all locations widely used in Denmark. But the attention, in particular, has been directed towards "skin" bets that is, those in which the bettor uses virtual elements of video games as episodes on the game sites and precisely because this system has spread widely and is taking proportions already worrying to the moment. Therefore, situation to face decidedly and with great readiness and determination. In parallel to what is read in the relationship and to solicit the attention of bettors But in another scope and in order to submit something engaging that can remove from the temptation to bet illegally, an operation of "loosening" of the rules on charity lotteries in voluntary associations has been implemented.
The rules, in fact, have been simplified and the obligations on the prizes have also been removed: this will make it easier for a voluntary association to organize a bingo event or a lottery with the aim of raising funds for the same association or for one Another good cause. In addition to a new model precisely for charity lotteries, which are however to be considered bets or "niche" game, this agreement between the parties of the Danish parliament strengthens above all the fight against rigged matches and gives the same authority new powers of Supervision: and this would really seem a good step forward against rigged matches and consequently against illegality. And then, always thanks to this agreement, the operators who offer bets are required to report, among other things, also any suspicions about the rigged matches: with the occasion, the secretariat of the platform that deals with the rigged matches will be transferred from Denmark Anti -Doping at the Danish Authority for gambling. It is useless to emphasize that the theme of rigged matches represents a truly serious problem, above all because as underlined on other occasions, threatens to destroy the integrity of sport.
In particular because sometimes it even comes to involve the sport frequented by amateurs: and even if this seems impossible, it happens more and more frequently. As increasingly frequent and despite all the technological tools and the various strategies put in place by the various authorities, the topic of rigged matches has become a "sector of extreme interest for crime" which is obtaining income of a certain importance. Revenues that as you know could be used for the financing of other illegal affairs such as weapons, drugs, terrorism financing. And that's exactly why the whole world, with their regulators and their operators, must implement increasingly targeted strategies to eradicate these interests that can harm large scale. Well, therefore, that Denmark also activates promptly and puts on the field all possible weapons to contrast even the as well as the slightest movement that has repeated in this precise market of Betting on football and made -up matches.
Publication date: March 15, 2022 at 18:00